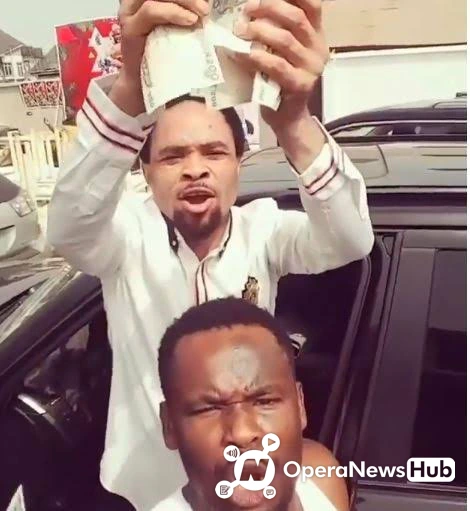 Veteran Nigerian Actor Azubuike Egwu Michael popularly called "Zubby Michael" reacts to rumors and speculations flying all over social media that he got his wealth and power from Popular Nigerian Prophet, Prophet Emeka Odumeje.
Zubby Michael who was in Furious distance himself from the speculation and rumours trending online and slams social media rumours peddlers for promotion unverified rumours.
He however acknowledges that Odumeje has been his friends years back and he is not his pastor, asking rumours peddlers to stop spreading lies.
He said :
"That guy called Odumeje is my guy back then in Onitsha he is my guy and not my pastor , or have you seen me praying there before ? He invited me for a birthday party and i went there and spray 500k" he said.
Speaking further, Zubby admitted that Odumeje is not his Pastor and he doesn't go to church nor belongs to any church and advised his fans not to believe the rumours
Watch full video