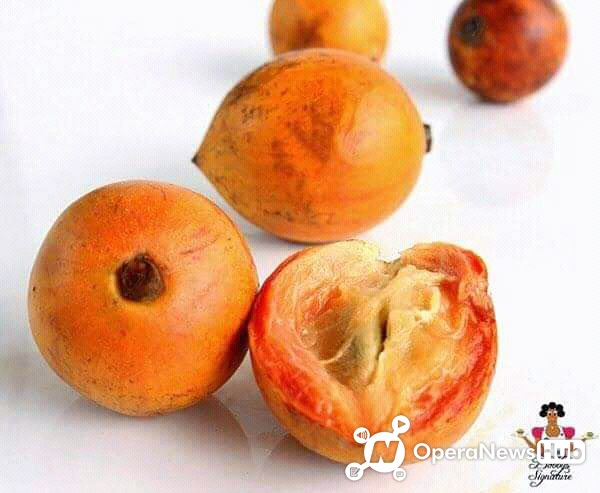 In Yoruba land they call it agbalumo and in igbo land it is called udala. But the most used name in the country is agbalumo.
But what is the English name of this fruit? It is called AFRICA STAR FRUIT.
This Africa star fruit is a fruit that is loved by many Nigerians and it also has its own health benefits and the health benefits shall be listed below.
1. It has a high vitamin C content
The Agbalumo is a wonderful source of vitamin C, with 25 mg of vitamin C per 100 gram of fruit.
2. It is a natural remedy
Agbalumo is a natural remedy for toothache, constipation, sore throat, mouth gum disease and much more.
3. It helps you lose weight
As funny as this may sound, it is what it is: Agbalumo can be very useful when it comes to weight reduction. One serving of Agbalumo contains just 67 calories; this makes it a good choice for people with weight issues as they get fewer calories in the process of consuming it.
4. It is good for pregnant women
It is not a coincidence that Agbalumo is liked by some pregnant women. As a matter of fact, the acidic taste of Agbalumo help prevents the urge to vomit when experiencing morning sickness.
HOW DO YOU CALL THIS FRUIT IN YOUR LOCALITY?