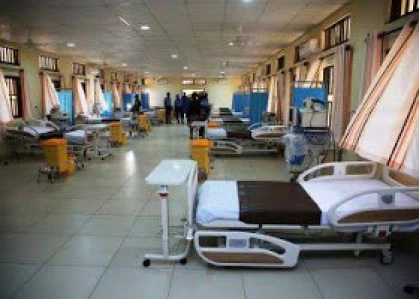 The Nation has reported how a bank manager with First Bank died from coronavirus in Kano State.
The ravaging pandemic is still wrecking havoc in Nigeria. A Regional Manager with First Bank in Kano, Abdullahi Lawal has died of suspected case of Covid-19.
First Bank Manager Dies Of Coronavirus, His Wife & Others Exposed In Kano
Family sources said the late Banker took ill on Friday and was first put on admission at a private clinic in Kano from where he was referred to Aminu Kano Teaching Hospital.
The late Lawal who was on his early 50's was rushed to a private clinic after he suffered high fever, intermittent cough, and respiratory hiccups without getting medical care before he gave up the ghost.
According to the sources, Lawal was placed on Oxygen on arrival at the private clinic, and the treatment was discontinued after he displayed no signs of stability.